Elijah's 2nd Gotcha Day Anniversary!
February 1, 2010 was a very special day for us. It was the day we received Elijah Jiehao. When we first met our little Elijah though, he was withdrawn and grief-stricken and just plain shut down.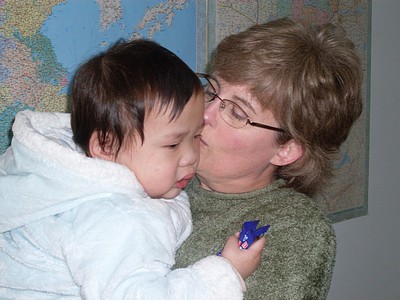 First time Mommy kissed her little boy - February 1, 2010
The love of our Father in Heaven and the love of a forever family!
Christmas time - December 2011
Elijah - we love you from the depths of our souls. The road you have traveled to get to this rightful place in your real and forever family has been long and difficult for you at times, but you are home where you belong now, and we adore you littlest treasure of our family!